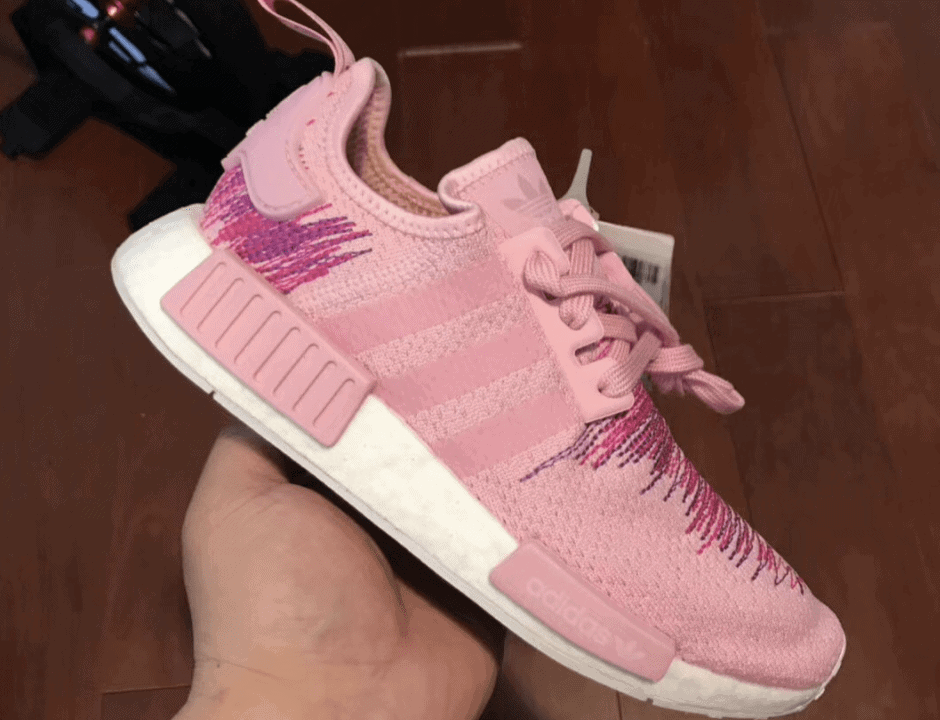 The adidas NMD_R1 is begging for a makeover. Now, leaked images of a very early 2019 sample indicate that the Three Stripes are going to breathe some much-needed life back into the silhouette.



The adidas NMD_R1 has been one of the most popular casual shoes among sneakerheads since they first released in 2015. However, the general design of the shoe has remained largely the same. Though the NMD line has evolved into multiple new shapes and materials, some say that the standard R1 model always felt like it could do more. Now, it appears adidas is finally going to take advantage of the open canvas on the upper. New photos show an updated NMD_R1 Primeknit with sections of embroidery adding detail and color to the shoes. The new construction of the upper features a Primeknit build, though this one is different from the typical PK NMD releases. Instead of the classic sock-like collar around the ankle, adidas has instead opted for a more stiff layer to retain the shape of the knit upper. The first version of this sneaker shown features an all-pink upper placed on top of a plain white Boost midsole.
The new adidas NMD_R1 Primeknit adds visual texture and color where there used to be none. The tox box and heels of the shoe now boast extra threads knit into them that follow the patterns of seismic graphs. These erratic lines are featured in two eye-catching colors for this shoe, a dark purple and hot pink. Though these new additions to the shoe add much-needed flair to the NMD_R1, recent adidas design standards would suggest that the wavy lines added throughout the shoe are also intended to improve performance. If the re-emergence of adidas' Riemen system is any sign, this new NMD will provide incredible comfort without sacrificing any support.
The newest version of the NMD_R1 Primeknit is not yet ready to release. The first images of the shoe come to us from Instagram account Hugokickz, who was kind enough to include the sample tag in photos. Information on the tag states that this pair was made for women, and is a sample for the upcoming Spring/Summer 2019 season. Check out the images below for a better look, and stay tuned to JustFreshKicks for more information on new adidas NMDs.
adidas NMD_R1 Primeknit "Pink Embroidery"
Release Date: Spring/Summer 2019
Color: True Pink/True Pink/Shock Pink
Style Code: CG6265