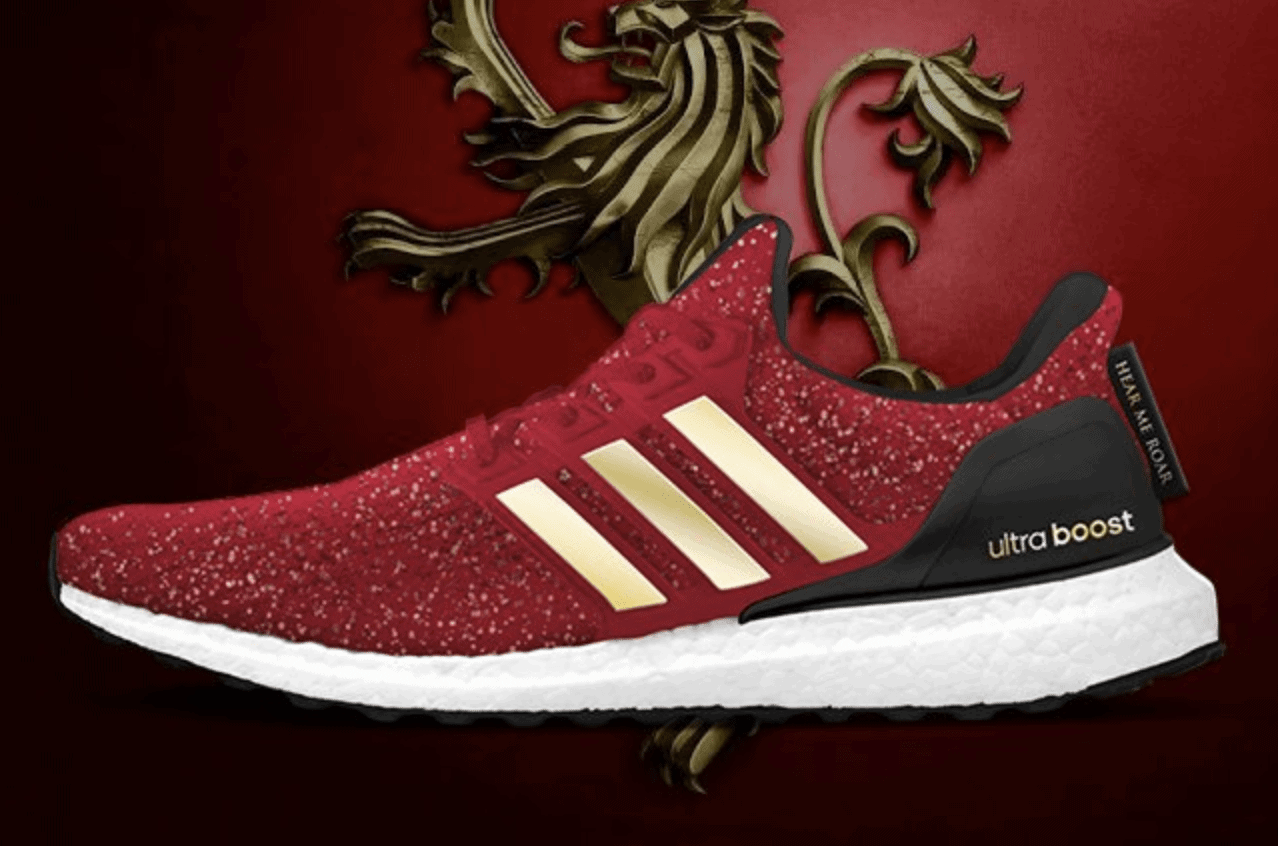 This is likely to be one of the most surprising collaborations we've heard about since the adidas x DBZ leak last year. Now, the German brand has teamed up with Game of Thrones for a small collection of footwear



Collaboration is coming. Just yesterday, the YeezyMafia took to Twitter to announce a frankly shocking, yet welcome collaboration with adidas. Next year, HBO's smash-hit Game of Thrones will give their take on the several wildly popular adidas footwear silhouettes. This announcement comes as such a surprise because it feels very strange for a TV show of this caliber that hardly makes its own merchandise to be interested in such a high-profile collaboration. However, it is very fitting. Next year, GoT's eight-season run on HBO is coming to a close, and many fans are agonizing over what will happen to their favorite characters. While the leak of a project from Thrones and adidas doesn't give us any answers, it certainly gives us something to look forward to as the final season quickly approaches.
In addition to breaking the news about the adidas x GoT project, the YeezyMafia was also kind enough to produce two potential mock-ups of shoes that might release. So far, we know that at least two pairs of Ultra Boost are likely to be involved. The first pair will be attributed to House Stark, the noblest and most welcoming house in Westeros (not to mention the coldest). This special edition ultra Boost begins with a grey Primtknit upper locked in place by a black mudguard and heel cup. The TPU cage will come in a matching grey on this pair, with the raised stripes painted in black. Finally, the Stark's "Winter is Coming" will be printed along the back heel. As for the second pair, the Lannister family will be prominently featured in the collection. Their Ultra Boost begins with a red Primeknit upper featuring reflective gold threads mixed in. The heel cup and inner lining come in black, while a red cage with gold stripes makes this pair stand out. Similar to the Stark iteration, a family motto will be printed along the heel, reading "Hear me Roar" as an allusion to the Lannister's house sigil.
While no precise release has been announced for the new adidas x Game of Thrones collaboration, the project is slated to arrive sometime in 2019. Due to the timing of the next and final season, the footwear collection is likely to release either in the early months of the year or in stages in tandem with the show. Check out mock-ups below for a better look, and stay tuned to JustFreshKicks for more information regarding the release.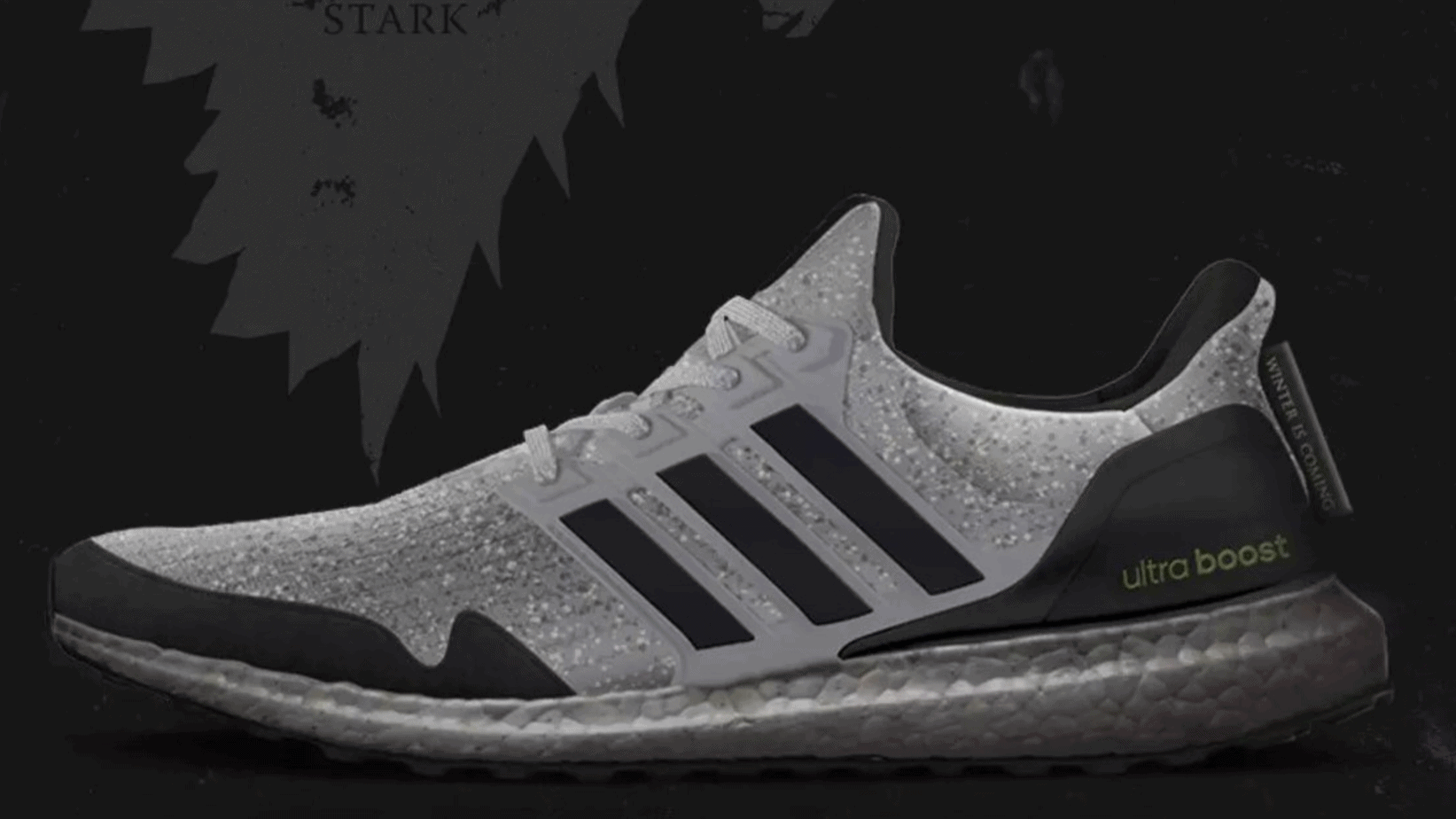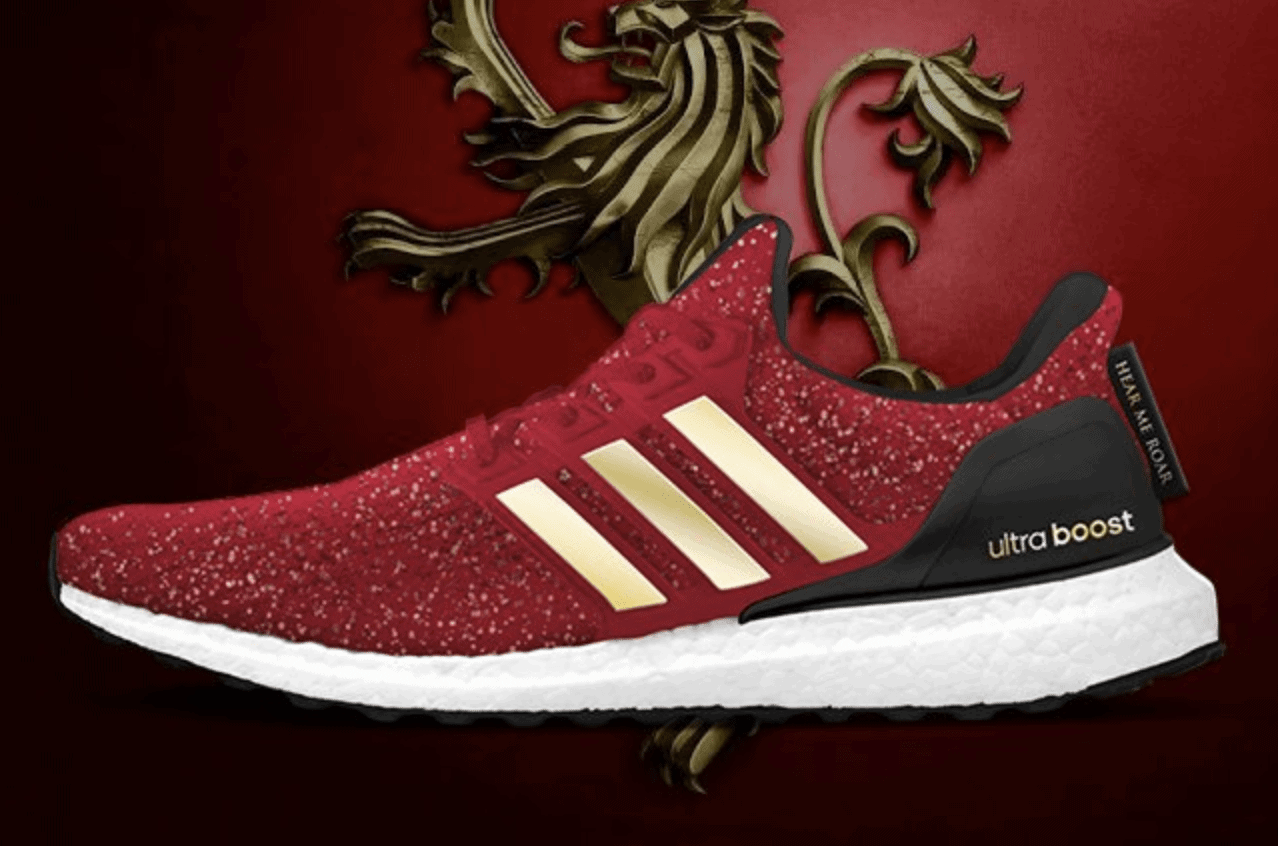 Words by Ben Serleth, Images by the YeezyMafia