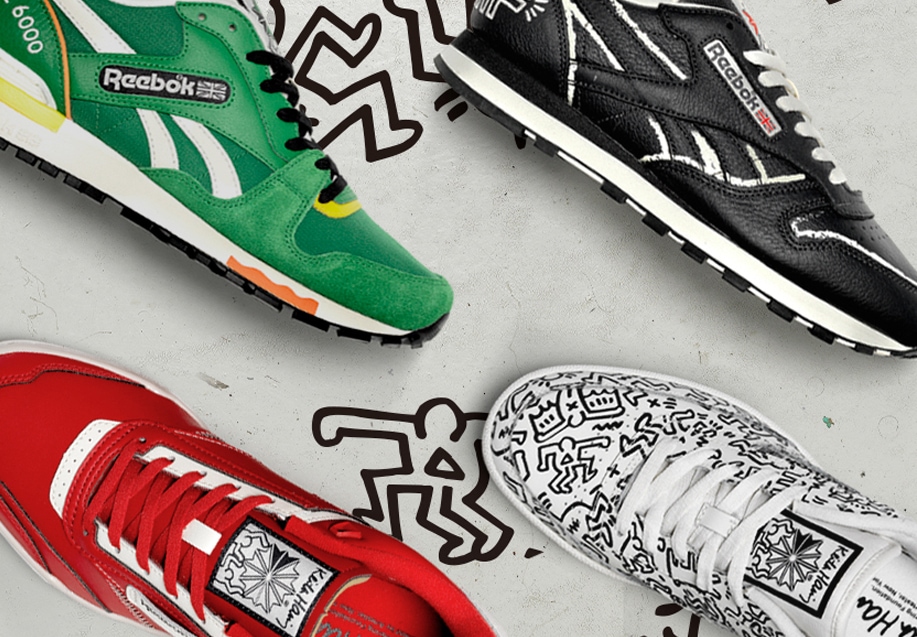 British footwear brand Reebok has tapped the estate of legendary artist Keith Haring for a new collection, teaming up to release a total of five sneakers featuring the late artists work, coming next week.
Reebok and Keith Haring can both trace the roots of their popularity back to one era, the 1980s. At the time, Haring's work was embedded within the street culture of New York City, slowly making its way around the country, and world, capturing its viewers. For Reebok, they were just emerging as a powerhouse brand on American soil, having already made plenty oof headway in the United Kingdom. So, with this shared history in mind, Reebok has tapped Haring's estate, collaborating to add his artwork to five unique silhouettes from the Reebok Classics range. Included in the project are the Club C and Classic Leather as well as both their modern-day Legacy versions, all of which pay homage to individual Haring pieces. For instance, the Club C is inspired by the "Pop Shop" on Lafayette street, while the Club C Legacy features direct inspiration from Haring's three-eyed smiley face. Finally, the GL 6000 also makes a rare appearance in the project, bridging the gap between Haring's famous dog and human figures. 
KEITH HARING X REEBOK FOOTWEAR COLLECTION RELEASE INFORMATION 
The debut collection from Keith Haring's estate and Reebok has been scheduled to release later this month, on October 22nd, 2021. Featuring the Club C, Classic Leather, CL Legacy, Club Legacy, and GL 6000, the five-shoe collection will be available from both Reebok and select retailers, with prices ranging $80 to $100. Check out the official images below for a better look, and stay tuned to JustFreshKicks for more Reebok release news.