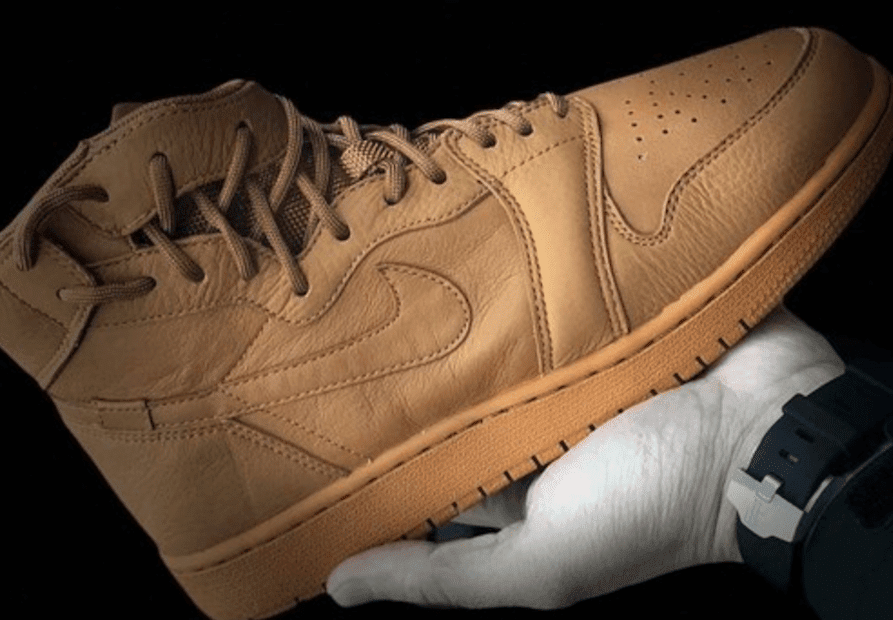 The Air Jordan 1 deconstructed, reimagined, and rebuilt in more ways than you might imagine possible. Jordan Brand has done it again, adding a bold new lacing system and zipper access to the new Air Jordan 1 Rebel.



The latest addition to the laundry list of Air Jordan 1 variations first appeared in in-hand teaser images last week. Though little information is available regarding the possibility of a release, the shoe itself provides much more interesting details. This new iteration comes decked entirely in Nike's famous "Wheat" colorway, a seasonal fan-favorite for the Fall. Most of the paneling on the new silhouette resemble their original cut outs, though things start to get a little hazy past the midsole and toe box. The laces begin normally in the forefoot, and gradually twist towards the lateral side of the shoe in an asymmetric style. The laces extend farther than they usually do, ending on the outside of the wearer's ankles. Small layers of leather are attached to the shoe in a strap-like aesthetic to allow the laces to ascend the sneaker in such a way. This rebuild alters the rest of the shoe, displacing the Jordan Wings logo to an off-centered placement on the heels. To aid in getting the shoe on and off, and Yeezy 750-style zipper has been added to the medial side, allowing quick access without having to undo the complicated lacing system.
No information regarding a release has been announced yet for the "Rebel" Air Jordan 1. Check out the in-hand photos below for a closer look & stay tuned for more updates.