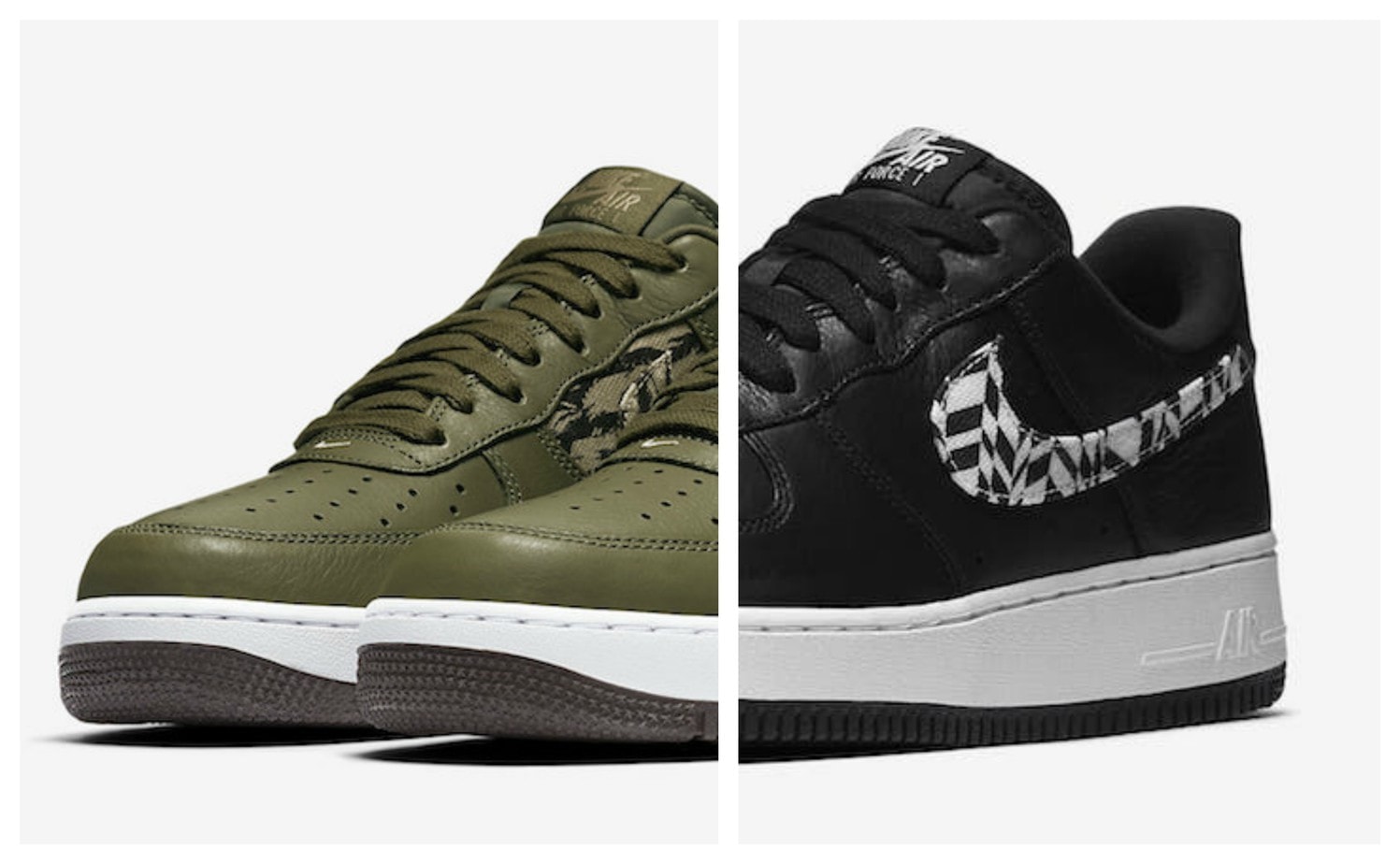 The Nike Air Force 1 has seen so many colorways and special constructions that it's hard to keep track of them all. Soon, the Swoosh will be adding two more with some extra flair to help them stand out from the rest.



The Air Force 1 is Nike's bread and butter, and one of the most favored silhouettes from the Swoosh. Since it's beginnings back in the late 60's, the AF1, also known as the Uptown, gained it's legendary status due to its connection to pop culture. Originally created as a basketball silhouette, the shoe was taken over as a lifestyle model in the late 80s. Now, after over 30 years of timeless triple whites and coveted grails, Nike is bringing a new set of patterns to help these pairs stand out. Coming in black and olive, these two Nike Air Force 1's will come with loud Swooshes and inner paneling, each with its own design. The black pair will feature a black and white checkerboard pattern, while the olive pair will feature a green tiger camo pattern.
NIKE AIR FORCE 1 SWOOSH PACK RELEASE INFORMATION
Nike has not yet announced a release date for the upcoming patterned swoosh Air Force 1 pack. However, the appearance of official images indicates that they should be arriving in stores soon. Check out the images below for a better look, and stay tuned for updates.