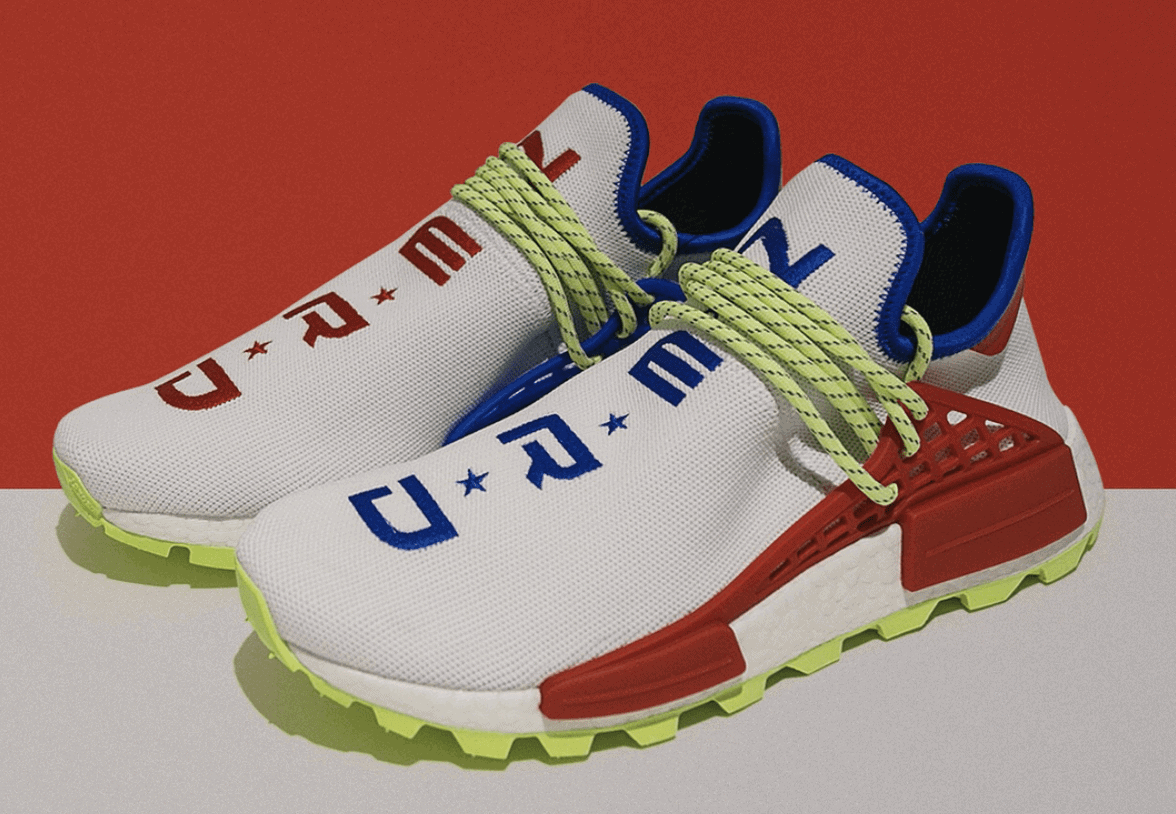 Pharrell and adidas are back with another exclusive Hu NMD. This time, the shoes celebrate the band N.E.R.D., and will be released in limited numbers in conjunction with their next concert. Check out the new Hu NMDs below, you may never see them in person.



Pharrell William's signature line with adidas is one of the brand's most popular partnerships right now. This year alone will see the launch of several different Hu NMD collections, as well as the continued releases of his signature Tennis Hu sneaker, and a rumored new sneaker featuring BYW technology. While these are all very exciting drops in their own right, the next Pharrell x adidas Hu NMD is going to be a very exclusive follow-up to last year's COmplexCon N.E.R.D. exclusive.
The original N.E.R.D. adidas Hu NMD was very simple, blacking out the sneakers and adding the distinct lettering to each foot. This time around, Pharrell and adidas have opted for a much brighter and bolder look. The new NMD begins with a plain white Primeknit upper, paired with a white Boost midsole. Both outsoles are dyed a matching neon green, while the inner linings and heel tabs also match in blue and red respectively. Finally, the exclusive new Pharrell NMD makes its statement with mismatched cages and lettering. The left shoe features red support cages paired with blue N.E.R.D. writing, while the right pair switches up the two.
PHARRELL X ADIDAS HU NMD N.E.R.D. VIRGINIA EXCLUSIVE RELEASE INFORMATION
The latest offering from Pharrell's adidas Hu NMD line will be released exclusively at Creme in Norfolk, Virginia. Rumors say that if you don't have a Virginia state ID, you're out of luck. Check out the official images from Creme below for a better look at the exclusive new Pharrell NMDs, and stay tuned to for more information about the next Afro Hu pack.