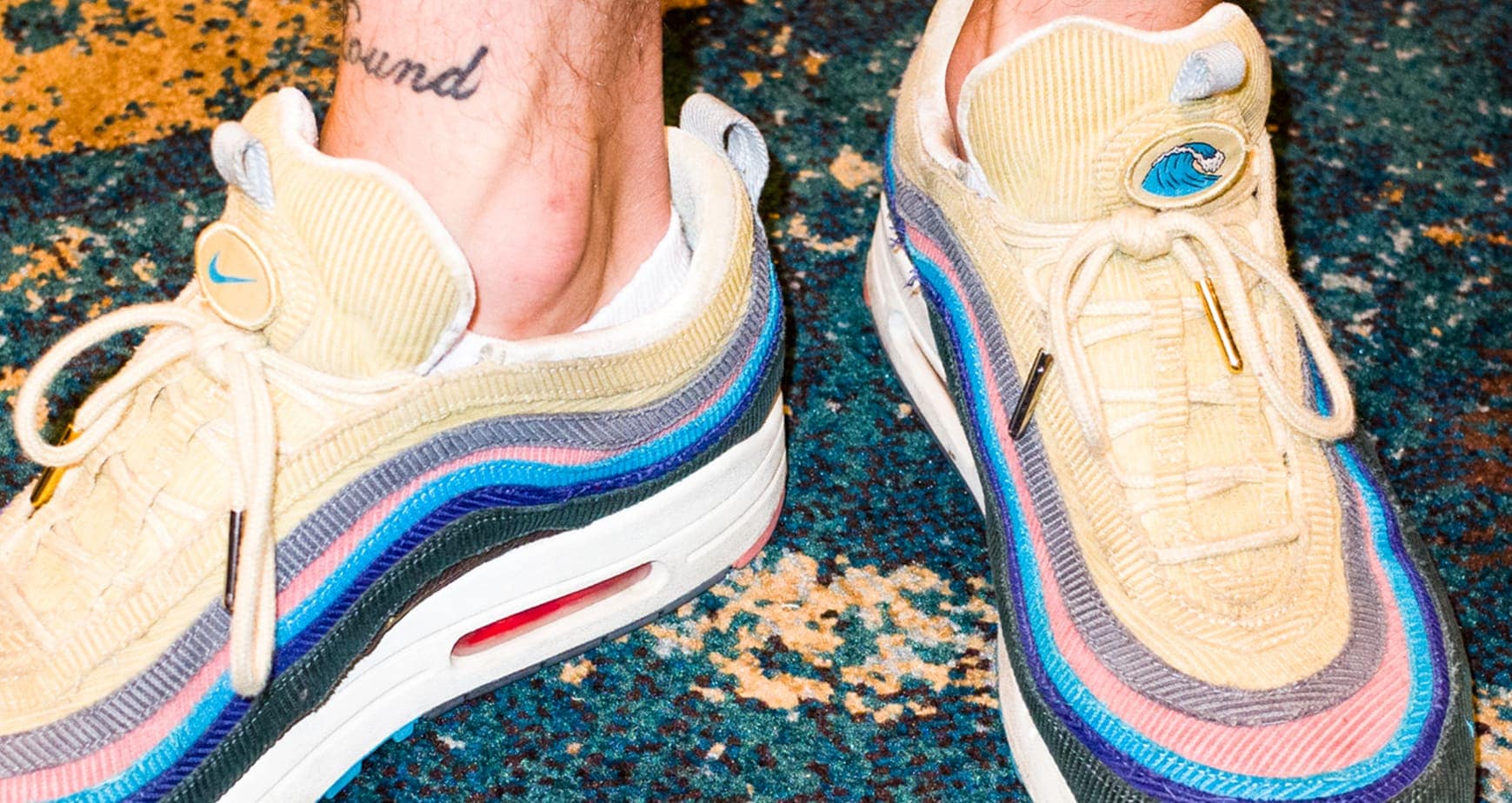 On Air Max Day 2016, Nike announced a project allowing 12 consumers known for their love of Air to help design a new Air Max. Sean Wotherspoon of Round Two LA won the competition, which means the Nike Air Max 1/97 Hybrid will release soon.



Sean Wotherspoon began his love affair with Air Max as a child, eventually expanding his passion to vintage clothing and brands. With a successful campaign for Guess Jeans to his credit, Wotherspoon is ready to take on the Air Max world with his new creation. The shoe takes pieces from two of the most important Air Max shoes in history, the 97 and the 1. This sneaker is very much like the Jordan hybrids from a decade ago, fusing together elements of different classics to create one shoe. The upper is a normal Air Max 97 upper, constructed from different colors of corduroy, a homage to Nike hats of the 90s. The wavy upper features green, blue, purple, orange, salmon, grey, and tan in varying levels throughout the noticeable aerodynamic lines of the AM97. Special details include gold aglets, velcro tongue patches featuring Swooshes and waves, and a VA->LA graphic on the heel tab symbolizing Sean's move from Virginia to Los Angeles. The sole of the shoe uses a plain Air Max 1 sole, all in white with a bright red air bag inside. The outsole features hits of grey, salmon, and light blue to match the upper.
NIKE AIR MAX 1/97 MORE AIR RELEASE INFORMATION
Sean Wotherspoon's hybrid Nike Air Max is expected to release on March 26th, 2018. After a soft release in Virginia and LA last month, the shoe will be available in wider numbers for its grand release. March 26th is Air Max day, a yearly tradition from Nike celebrating their most famous midsole technology. The shoes are expected to cost $160. Check out the images below for a closer look, and stay tuned to JustFreshKicks for more.
Nike Air Max 1/97 "More Air"
Release Date: March 26, 2018
Price: $160