Supreme FW21 Week 5 is officially here and DropsByJay has come up clutch once again for details on this week's droplist which will be highlighted by an anticpated Thrasher collaboration.
Originally expected for SS21, the Thrasher x Supreme collaboration was pushed back to this season which will now be going down for Week 5. While the season has been off to a slaw star thus far, this collection will likely bring all of the Supreme and Thrasher fans out along with general consumers that are familiar with the two brands. As of now we do not have a full droplist but expect a variety of different apparel pieces and maybe even some accessories to be involved for Week 5.
SUPREME FW21 WEEK 5 RELEASE INFORMATION
Supreme FW21 Week 5 will be going down this Thursday, September 23rd, 2021 via Supreme in-store and online at 11 AM EST. In-store sign-ups will also be going down on Tuesday, September 21st, 2021 at the same time. As always, keep it locked for all the updates on the droplist along with retail pricing as we get them, you won't want to miss out.
UPDATE 9/22: Official retail pricing is here for the week which you can enjoy below. Remember the drop goes down tomorrow at 11 AM EST, so be ready. Good luck!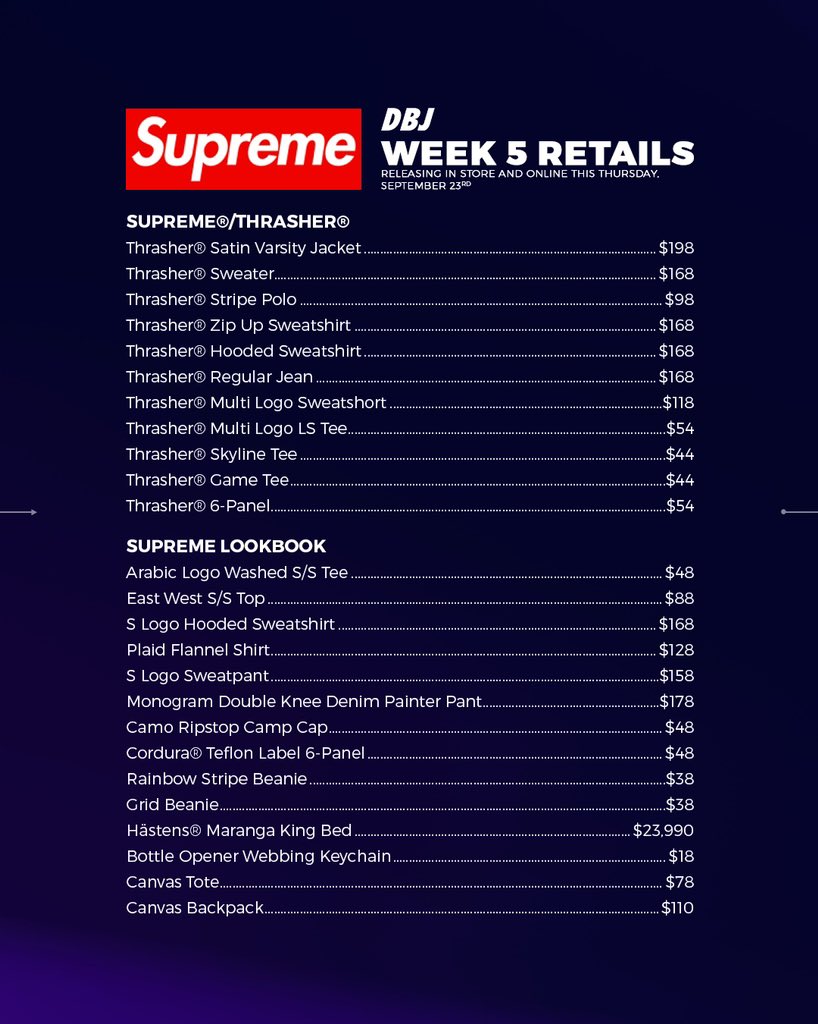 UPDATE 9/21: We finally have official images of the Trasher x Supreme collaboration which you can enjoy below. Keep it locked for retail pricing.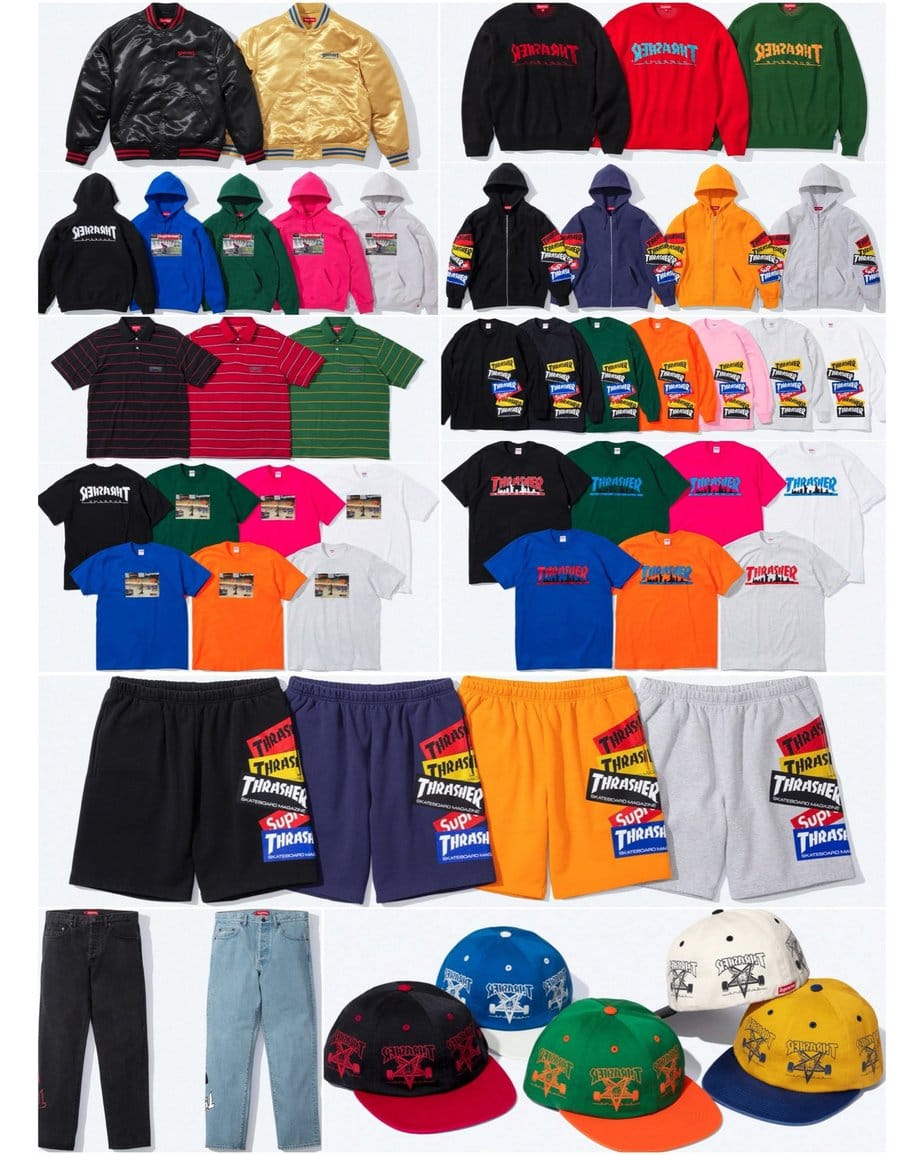 UPDATE 9/20: Here is an update regarding this week's Supreme droplist which gives a detailed look at the droplist. We are still waiting for official images of the collaboration so stay tuned for that as well.