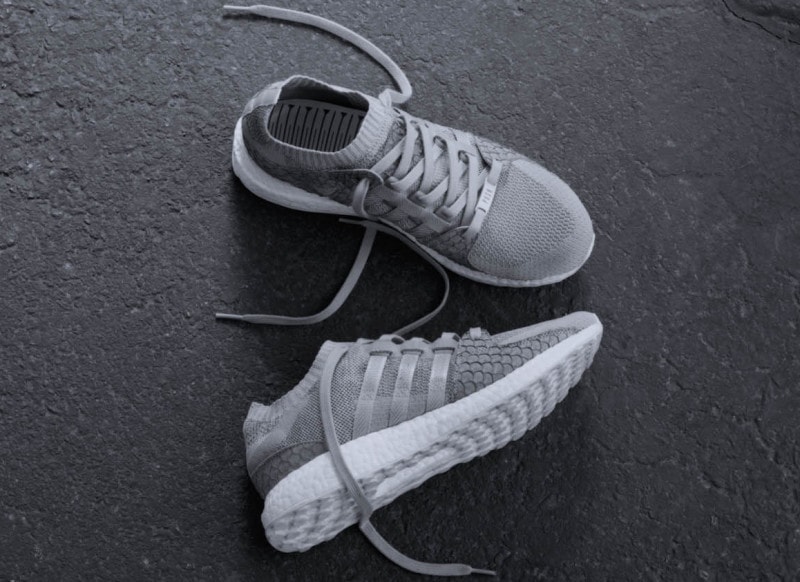 adidas is teaming up with Pusha T once again to release this new Pusha T x adidas EQT Boost King Push featuring a greyscale color scheme as well as boost technology.
The Pusha T x adidas EQT Boost "King Push" marks the third King Push EQT to release. The shoes feature a greyscale upper with boost technology.
Ari Marcopoulus explains his creative process in the making:
"I wanted to do something simple and authentic but unique. The process of shooting 8×10 photography is analog. What's great about it is that you become very focused. It's slow as opposed to smaller cameras where you can take many photos and choose later. 8×10 is very much editing on the spot. It forces the subject and photographer to collaborate and seize the moments that are most essential to the story. It really becomes a collaboration between subject and photographer. It takes concentration from both and that often results into an image unlike any other. It's a zen-like experience."
What are your thoughts on the new Pusha T adidas EQT Boost? Be sure to let us know what you think in the comments section below. Continue reading to view more photos & release information, and stay tuned with JustFreshKicks for future updates.
PUSHA T ADIDAS EQT BOOST RELEASE DATE
The Pusha T x adidas EQT Boost "King Push" is to release on December 3rd, 2016 at select retailers & online. Stay tuned with us for release links.